Car Accident Chiropractor for Whiplash
Best Chiropractor for Car Accidents and Whiplash in Lansdale, Blue Bell and North Wales, PA
Request Service
Enter your contact details here to help us serve you better and faster.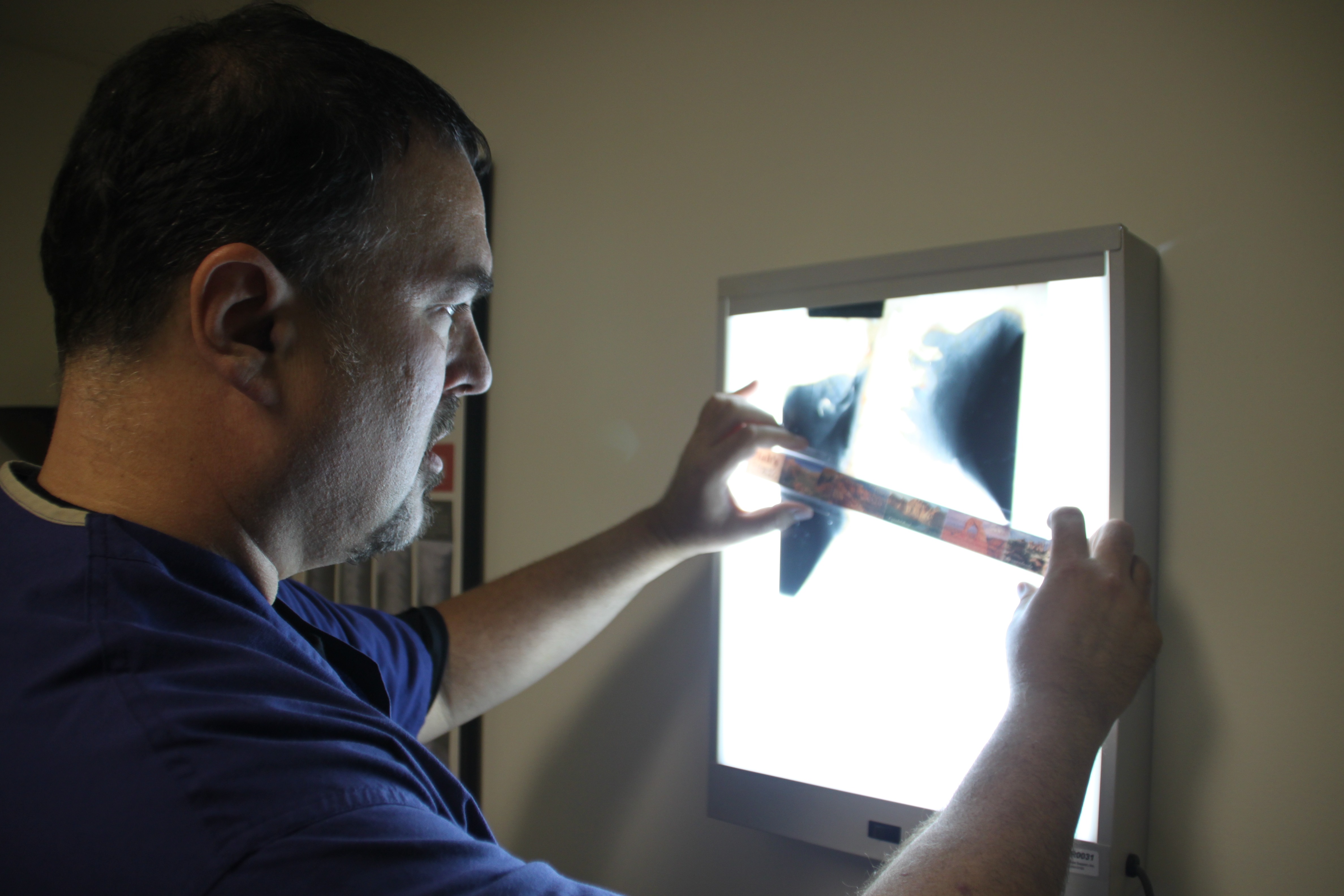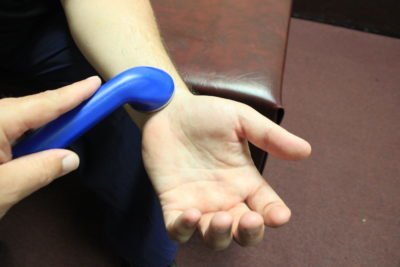 Best Chiropractor in Lansdale, Blue Bell and North Wales, PA - spinal decompression therapy and massage therapy...:
Our North Wales / Lansdale / Blue Bell PA Office is here to enhance your quality of life through chiropractic care, and we believe that spinal adjustments, massage therapy, and a proper exercise program can improve your overall health. Our North Wales PA chiropractors don't just make the pain disappear. Our team will place you on a plan to help your pain, but also help find the source of the problem, and also goals on how to get better.
Sciatica
Whiplash
Neck and back pain
Carpal Tunnel Syndrome
Rotator Cuff Syndrome
Herniated Discs
Bulging Discs
Slipped Discs
Pinched Nerves
Sprains or Strains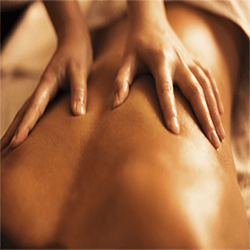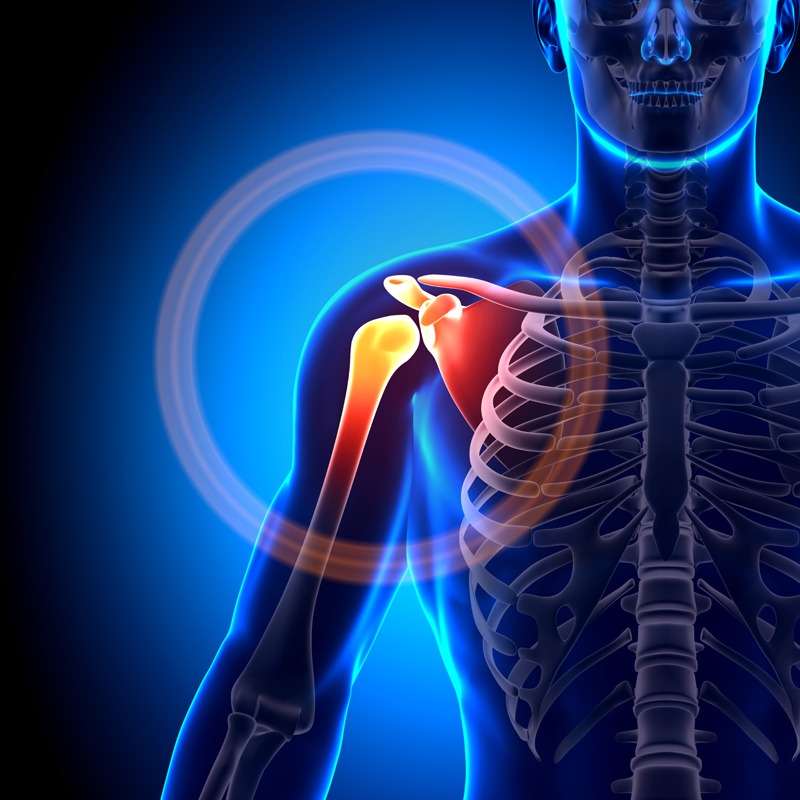 More Conditions We Treat..:
Tendonitis
Spinal Stenosis
Wrist, elbow and hand injuries
Knee, hip and ankle injuries
Piriformis Syndrome
Migraines & Headaches
Swelling and Inflammation
Muscle Spasm
Cervical, Thoracic, Lumbar pain
Numbness & Tingling
Montgomery County Chiropractor Center Is The Best Voted Chiropractor for Car Accidents and Whiplash in North Wales,  Lansdale, Blue Bell and Montgomeryville  PA 
The Montgomery County Chiropractor Center is located in the North Wales Pa, and has been helping the local Upper Gwynedd PA community with the best chiropractic care and top notch massage therapy for the past decade. Whether you have a new injury, or pain that's been bothering you for years, our team can help you with your problem. Dr. Allen Conrad and our massage therapists offer the best treatment for all types of musculoskeletal conditions and are willing to help you too.  Have you been in a car accident? Were you rear-ended? Many people get whiplash from car accidents and don't even know it until its too late. Dr. Conrad has been helping patients with whipash injuries from car accidents for over 21 years, and we recommend anyone who was in a car accident, no matter how minor, that they come in for a whiplash consultation.
Our chiropractic clinic accepts many of the best health insurances for chiropractic care, including Blue Cross PPO, Blue Shield PPO, Aetna, Keystone Health Plan East, Personal Choice PPO, Independence Administrators PPO, Merck Blue Cross, Amerihealth, United Healthcare PPO, Independence Blue Cross (IBX), as well as workers' compensation and auto accident insurances. As an In-Network provider for Personal Choice, United Healthcare PPO and Blue Cross PPO, our North Wales chiropractors offer the patient the best possible chiropractic care benefits  compared to an Out of Network Blue Cross or United Healthcare PPO Provider. We aim to educate our patients about Chiropractic and other natural health solutions to common health problems in order to motivate you to take a more active and responsible role in restoring and maintaining your own health. As part of his advanced training, Dr. Conrad is certified in Adjunctive Procedures, which allows him to incorporate physical measures to treat misaligned vertebrae, their articulations, and related conditions. Dr. Conrad is also a Certified Strength and Conditioning Specialist (CSCS) and provides this combination of chiropractic care and therapeutic core exercises as the Team Doctor for the Blackthorn Rugby Team. An out of network United Healthcare PPO provider may have a large dedictible, or no coverage at all available for chiropractic, where as an in network United Healthcare doctor has the best possible available chiropractic coverage for you.
Our office offers the most recognized forms of the best chiropractic adjustment techniques, including Diversified technique, Gonstead technique, Activator Methods technique, Thompson Drop Table Technique, Palmer Package technique, and Cox Flexion Distraction/ Spinal Decompression technique. Chiropractors help patients with spinal misalignments, and each one of these chiropractic adjustment techniques are appropriate for different conditions. Dr. Allen Conrad will do an examination to determine which chiropractic technique is most appropriate for your specific condition, and answer any questions you may have as well. Activator technique is a low force machine assisted technique, where as Diversified or Gonstead are manual adjustment techniques. Dr. Conrad will discuss the various adjustment techniques with you in detail before your treatment begins. Many patients in the Bucks County, Montgomery County and surrounding areas have been happy with our services and called one of the top chiropractors in Montgomery County for over 20 years.
Our office in North Wales PA understands that although our patients may be diagnosed with the same condition, they respond very differently to treatments. For this reason, we tailor a specific chiropractic plan of action to meet your needs, goals & unique medical and physical condition, and determine if additional testing is needed. Our team will diagnose your condition, and decide if your injuries can benefit from chiropractic, physical therapy, or massage therapy. Dr. Conrad is not a physical therapist, but through adjunctive procedures in coordination with chiropractic care, we can utilize various physical methods to treat your condition, including ultrasound, stretching and strengthening therapeutic programs, mechanical traction, and home exercise instructions. Our website is especially designed for health-conscious people who are looking to utilize the benefits of living their life to the best of their ability and improving their activities of daily living. Our patient testimonials serve as a testament to our dedication to our patients, and why many patients have called us the best chiropractor in North Wales PA.
Chiropractors help people who suffer from a variety of health issues. Naturally, they help traditional neck pain and back pain, but also symptoms like whiplash from work injuries or auto accidents. Chiropractic and massage therapy have also produced the best results with a variety of problems you wouldn't normally associate with the spine, such as carpal tunnel syndrome, sciatica, pinched nerves, headaches, shoulder problems, spinal stenosis, and many other conditions. Chiropractic is safe. Chiropractic is natural. And Chiropractic works!
Whether its spinal decompression, spinal stenosis, or injuries from whiplash, our chiropractors can offer the best chiropractic methods of pain relief through our specific care plan. Decompression therapy of the spine can be very effective in relieving spinal disc pressure for herniated or bulging discs, and our team will put a plan together to get you on the right track. Our chiropractors will explain your options, review your diagnostic testing and results with you, and set you on a rehabilitation plan specific to your individual needs, and what type of treatments will work best for your condition. Have you been in an auto accident? Many people suffer needless pain and suffering later in life from post whiplash injuries from a car accident, something which the chiropractor could have helped you with if treated in a timely manner. Our therapy is effective in the best diagnosis and treatment of whiplash, and have had a lot of success over the years with our patients. If you think that you have similar issues, and would like to see our office to determine if spinal decompression therapy is right for you, give our office a call to schedule a  spinal decompression therapy screening. Whether you have United Healthcare, Blue Cross PPO, IBX, or another health insurance, give us a call to see how we can help you today.
Finding the best Doctor of Chiropractic who understands changing health care needs and the most current techniques and approaches to addressing health problem in Montgomery County area can be a daunting task. From disc injuries and tendonitis to simple aches and pains, we will design a therapy plan specifically fit for you. We hope that you will find this site helpful in learning more about our gentle treatments offered in our North Wales PA office as well as the ways that it can improve the quality of your life. Find out why other local area residents are choosing our chiropractic clinic which is committed to patient education and understanding our patient's needs.
Contact us today and find out if you're a good candidate for today's chiropractic care!

About the Doctor
Dr. Allen Conrad has been serving Montgomery County for since 2000...
His office specializes in spinal decompression therapy, massage therapy, and chiropractic care for many types of injuries including whiplash from a car accident. Dr. Conrad serves as the Team Chiropractor for the Blackthorn Rugby Club, and is a Certified Strength and Conditioning Specialist
Proudly serving chiropractic care to:
| | |
| --- | --- |
| North Wales | Ambler |
| Upper Gwynedd | Lower Gwynedd |
| Harleysville | Chalfont |
| Blue Bell | Skippack |
| Montgomeryville | Lansdale |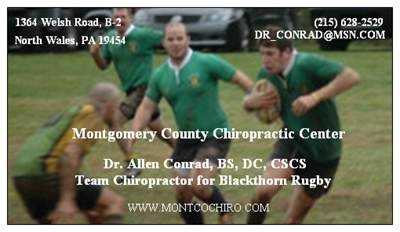 Proudly serving  Montgomery County, as well as Bucks County and Philadelphia County
What our clients Say
Great staff, very knowledgeable and professional. Regardless of the type of injury, they are excellent at explaining the injury, and the steps of rehab, as well as how to avoid future injury. Hours are a huge plus too.
"
Fantastic Doctor, Allen Conrad leads his team - not only impacting the community at large but also assisting the entire profession. He has continually impressed me with his skills and I highly endorse his center !
"
"Very friendly staff! Dr. Conrad is a knowledgeable and experienced chiropractor. Nothing but great things to say. He is always coming up with ways that work best for the patient. I would recommend him to anyone!"
Latest Blogs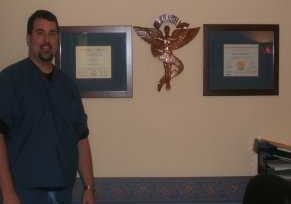 Has an auto accident left you with a whiplash injury? Were you rear-ended? Like many people, you can develop chronic neck and back issues because of the accident that can be prevented with proper treatment. If your present condition requires you to undergo treatment, it is important to visit a chiropractor for whiplash injuries before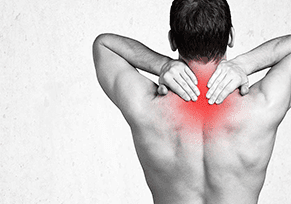 People who have experienced whiplash could still quiver with a mere mention of the term. It is an excruciating condition that is usually caused by a sudden and uncharacteristic movement of the head/neck. It can result in long-term stiffness and extreme pain. Whiplash is often the result of an accident – people sitting at the