BLUE BELL PA, – 19422
Residents of Blue Bell, Pennsylvania can make an appointment at Montgomery County Chiropractic Center.  After that, you can stop worrying about your chronic pain and discomfort issues. We are here to help you bid goodbye to the pain and the struggle within in a safe and effective way. If headaches have made your life miserable,  or sprains have added massive inconvenience to your daily schedule, we will help. You can rest assured we will leave no stone unturned in getting rid of it all with chiropractic treatments. At Montgomery County Chiropractic Center, opting chiropractic treatments can help you eliminate symptoms.  From back or neck pain, muscle or joint pain, headaches, sciatica, sprains & strains.
We help pain from fibromyalgia, as well as daily aches and pains. We believe in healthy lifestyle and exercise treatments. Countless Blue Bell, PA patients rely on Chiropractor Dr. Allen Conrad to regain their good health.  Through the use of chiropractic care, spinal decompression, trigger point therapy, we can help. We also offer massage therapy, and therapeutic exercises which can help you become stronger and more flexible.
Non-surgical pain relief in Blue Bell, PA
Out of all pain relief alternatives, chiropractic treatments are the preferred choice for many people. Many patients are tired of medications or complications from surgery. If you too don't want to struggle any more, choose non-surgical pain relief in Blue Bell PA. Our office will help you make an appointment for chiropractic treatment. Rest assured, be it from a car accident or workplace injury; the offered chiropractic treatments will help. We want you live an active and healthy life once again. A combination of strategies implemented by Dr. Conrad will help in eliminating pain. It will also introduce better flexibility and balance. As a result, people in North Wales PA also come to our office for chiropractic treatments and are happy they did.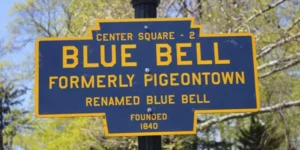 Chiropractic services in Blue Bell, PA
Electric muscle stimulation and  therapeutic exercise are offered for pain relief. We also offer trigger point therapy and massage therapy with chiropractic services to help our Blue Bell, PA patients. Our chiropractic services not only benefit neck and back but also pay attention to the entire body and let the patients see improvements. The removal of imbalances and misalignments results in an uninterrupted flow of signals from the brain down the spinal cord to the nerves, which, in turn, helps the body function better with less pain or discomfort. Helping people get back to their daily life activities is one of our goals for a chiropractic care plan, and we will incorporate exercises therapy to strengthen associated muscles and help reduce future problems.
If you choose to rely on us for chiropractic treatment, rest assured we will do our best to help design a plan that works best for you. We believe in offering the best care plan suggestions for your condition, and we are always available to listen and discuss any questions about your chiropractic care. We also provide complete support to patients with the details of their worker's compensation cases and auto accident injuries.  Your chiropractor will explain your goals of treatment, and also assist you on how to return to work in a safe and efficient way.
All in all, depending on us for Blue Bell chiropractic treatments is worthwhile in every sense.